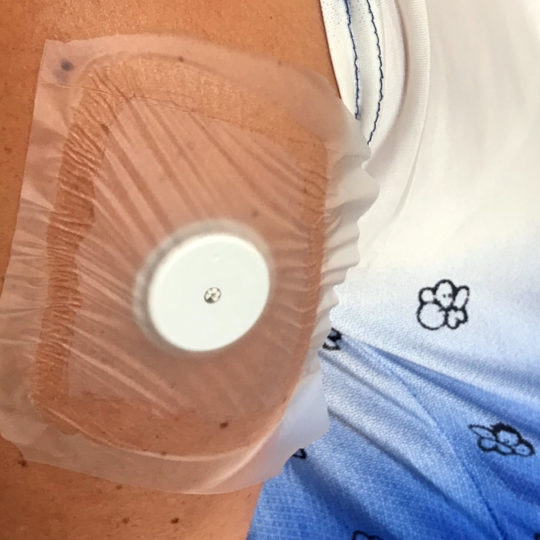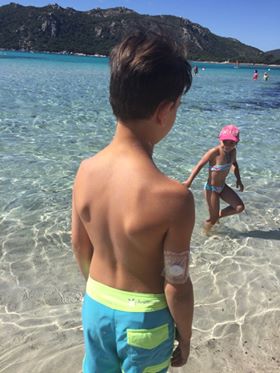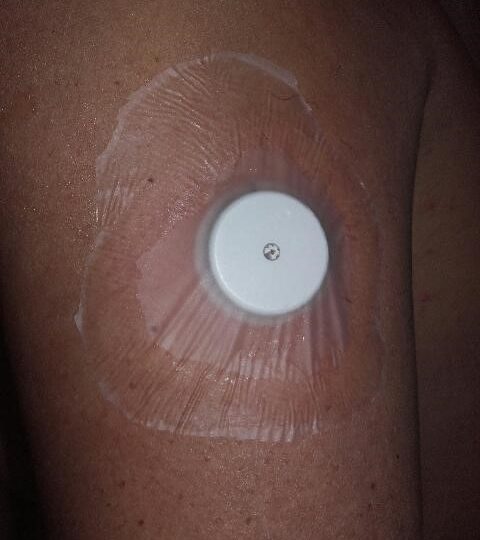 ⌄ Specifics

⌄ Protocol

⌄ Secuderm Benefits
Continuous Diabetes Monitoring Devices – such as Freestyle libre, Dexcom G4/G5, or Enlite from Medtronic can be safely immersed and most importantly without the risk of premature detachment!
Ditto for connected insulin pumps, such as Omnipod, Minimed 670 …
At last a stress-free swimming or sport practice experience, or just simply enjoying the summer season without constraint.
Placed over of the device, simply glue around, on healthy skin. Without sticking to the device: reliable over time, including if immersed or sweating.
Secuderm protects reliably the treated areas and frees the patient.
Secuderm®, la seule protection
100% étanche
100% adaptable
quelles que soient les zones & contraintes
Une révolution pour les patients !
Secuderm, ce sont les patients
qui en parlent le mieux.
---
Monsieur,

Après la pose d'un cathéter en vue d'une dialyse péritoneale automatisée, j'ai bénéficié pendant toute la durée de ma cicatrisation d'un pansement Secuderm qui m'a permis de rester digne (pouvoir me doucher seul). C'est pourquoi, je remercie l'hôpital de m'avoir fait profiter de ce produit.
---
Grâce à vos pansements nous sommes allés à la plage en toute sérénité ! Ni peur de l'eau, ni du sable qui s'engouffre partout en cas de vent ! Et c'était le cas aujourd'hui ! Il faut savoir que c'était la première fois que Jeanne voyait la mer et pouvait en profiter ! Elle a 4 ans… Alors encore un immense merci !!!
---
Nous n'avons pas de mots pour vous remercier! Elle a pu prendre des bains, jouer avec la sable, s'éclater dans l'eau avec sa soeur. Nos coeurs étaient remplis de joie en la voyant pouvoir enfin profiter de l'eau sans soucis. Je crois que les images parlent pour elle même.
Nous sommes convaincus que le jeu libre dans l'eau aide à construire des expériences sensorielles essentielles pour son développement et avant nous étions malheureusement obligé à l'éviter.
La mise en place est devenue très rapidement assez simple et finalement pas de cris pour l'enlever. Nous avons jamais eu de problèmes de fuites.
Encore un très grand merci, Secuderm est devenu un objet indispensable dans la vie de Lia, cet hiver elle pourra même commencer la physiothérapie en piscine!!
---