Secuderm wins the 2016 Innovation Prize of the Paluds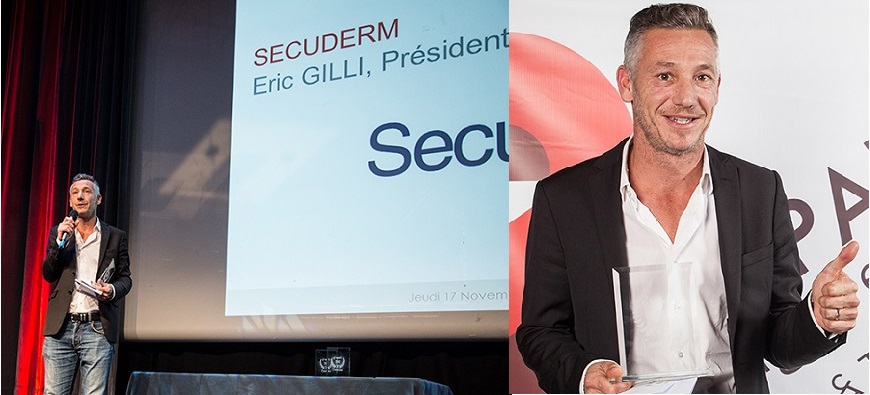 Eric Gilli wins the Innovation prize of the " Paluds Awards" (« Trophées des Paluds ») with the Secuderm®.
The ASLP the association in charge of promoting the Zone des Paluds activity (700 companies – 6.000 workers), awarded 8 companies with its traditionnal Trophies in 8 différent areas after having studied more than 50 competitor files.
It is also a nice recognition from the other companies from the Aubagne area, in the region of Marseille, South of France, where Secuderm company is settled.
We warmly thank the organizing committee for this Innovation Award as well as the jury members. Everyone has recognized Secuderm as a great innovative product: a 100% waterproof protection for bandages and medical devices.