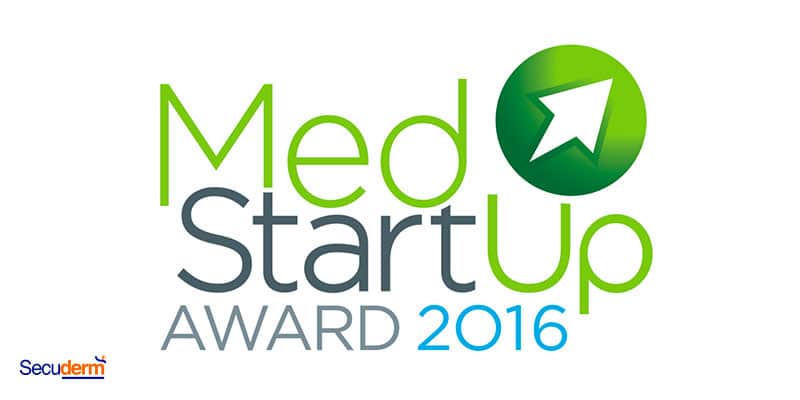 Extremely of its distribution partnership with Vygon, a company specialized in the design of sterile medical devices of single use, Secuderm is nominated to Med StartUp Award 2016 in the innovative category "Best trial design ".
Initiate by the Galien foundation and Business France, this event rewards the international partnerships of innovation between French and North-American companies for the medical industry sector.
The jury charged to deliver the awards is composed of a committee with world famous scientists with personalities of Johnson and Johnson, Pfizer, GSK, Sanofi or Rock.
Eric Gilli, CEO of Secuderm, will get to New York on October 27th, 2016 for this handing-over of the award.
All the team of Secuderm is very excited by this nomination, it is moreover a wonderful highlight on our technology.