Secuderm wins the "Graciousness" award at the Positive Entrepreneurs Awards Ceremony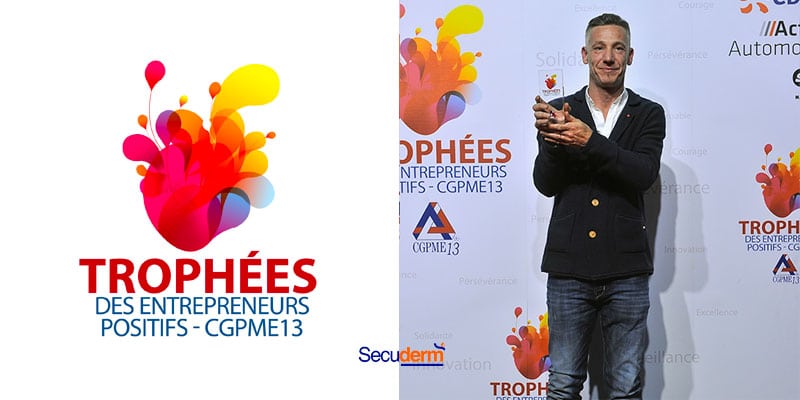 Each year, the CGPME 13 organizes the positive entrepreneurs awards, which aims at developing the managers engaged in a proactive and constructive approach on the area of the Bouches-du-Rhône.
These awards are organized on Marseille areas throughout the year 2016 until the great final which will take place on October 20th.
During the Aubagne edition, Secuderm won the "Graciousness" award, which rewards that or that which makes so that everyone is found there – Eric Gilli, the founder, supports the recognition and stimulates the desire to make well. It integrates the community property.
It is a great pride for all the team of Secuderm, because even if our market and our partners are worldwide, we are happy to contribute to this positivity on the Aix-Marseille-Provence area, where the Secuderm technology is born.
Save the date on October 20th for the great final which will take place within the splendid Pharo palace in Marseille.